BASIC INFO
PRODUCT  INFOMATION:
                                          PRODUCT SPECIFICATION             

Part Name:  PYANMAR 4TNE94 Engine assy, 4TNE94 Complete engine assy

Model:  4TNE94

Part No.:  
Brand: YANMAR

Place of Origin:  JAPAN
Condition: New,Original

Warranty: 3 Month
MOQ: 1 pcs
Production Capacity: 100pcs /Month 
Total Weight: 350KG

 Payment Term: T/T, Western Union, L/C
Packing: Wooden Case 
Packing size:   0.62*0.62*0.94

Delivery Time: 1-3 days (depend on order)
Means of Transport: By Sea, Air 
YANMAR 4TNE94 COMPLETE ENGINE ASSY:

  Packing2: Neutral packing Packing2: Carton (TONKEE)  Packing3: Wooden case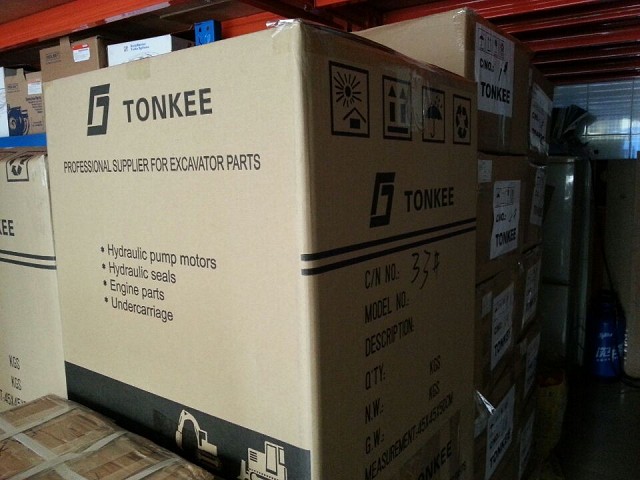 Business  Scope
SEAL SERIES

Arm/Boom/ Bucket cylinder seal kit, Travel/Swing motor assy, Control valve, Center joint,Main pump, Adjust, P/V seal kit, Floating seals, O-Ring Box,etc.
ENGINE

Complete engine assy(Used/New),Cylinder Block/Head,Fuel injection pump,Injector/HP Pump,Water pump, Oil pump, Fuel pump,Alternator,Starter Motor,oil cooler&cooler cover,Engine Liner kits, Cylinder ASSY, Gasket kit,Crankshaft,Camshaft,Conneting Rod,etc.
HYDRAULIC

Hydraulic Main Pump(Used/New), Swing motor assy,Swing/Travel Gearbox, Final drive assy, Gear Pump assy,
Main control valve, Hydraulic Spare Parts(Cylinder Block&Valve plate&Piston shoe…)
ELECTRIC

ECU/Controller, Monitor, throttle motors, stop solenoid, Solenoid valve, Pressure/Water sensors,etc.
UNDERCARRIAGE

Track Shoe&Track Link Assembly, Excavator Bucket, Bucket teeth/Adapter, Bucket pin,H link,
Arm/Boom/Bucket Cylinder Assy, Carrier roller,Bottom roller , Sprocket,idler, etc.